HDU9ja
How Do You Make Your Website SEO-Friendly?
Updated: 21 February 2020 | Published: 5 November 2019 | Internet
#01. Low Word Count Issue.
Go for at least 2200 words per page. It stands a better chance of ranking on page 1 of Google.
#02. Duplicate Title Tags.
You may have two or more pages carrying the same title tags. Check and edit. Each page must have its own unique and relevant title tag so that search engine crawlers will know which post to rank above the other.


Image Source: SearchEngineLand
#03. No Sitemap.xml to Optimize Interaction with Bots.
By creating a sitemap for your website, you are giving bots direction on how you want your pages crawled.If there is no roadmap in place, search engines will take their best guess at which content you want to predominantly highlight to visitors.To fix this, go to xml-sitemaps.com
#04. No Valid SSL certificate.
They enable an encrypted connection and authenticate a website. Your visitors are given the assurance that there will be a safe connection between your site and their device. Therefore moving your site from http to https can help boost your rankings. To check if you have a valid SSL Certificate, visit sslshopper.com/ssl-checker.html
#05. Duplicate Meta Descriptions.
It is important to fix this because it can make it difficult for engine crawlers to figure out the differences between pages and what should rank and what should not. You can use this tool: blog.spotibo.com/meta-description-length/ to check the length of your meta description.


#06. Blocked Meta Tag Robots or X-Robots-Tag HTTP header.
The x-robots-tag tells crawlers whether or not to index a page into their engines. You have to know which pages you want to be indexed and which pages you don't want to be crawled. The x-robots-tag tells search engine crawlers the aspects of your site you want to appear in search results. Which pages on your site do you want to be indexed and crawled by search engines? Confirm. Check that they aren't being accidentally blocked from being viewed by search engines that are crawling and indexing your content.
#07. Pages Using Flash.
Avoid using Flash on your site. It may make your site look attractive to the end user. But, it won't look attractive to search engines and it will decrease your chances of ranking.
#08. Pages with Long Loading Time.
The faster your site loads in a browser, the better. For your content to rank, your site must load quickly. Remove unnecessary plugins, elements, or features that can hamper loading speed. Unclutter your website's HTML code. Images must be compressed. Consider upgrading to a better hosting company or a more robust plan if your server is adversely affecting your loading speed. Make sure that you are caching.
#09. Pages With More Than One Title Tag.
Search engines need to know what the content of a page is about. Title tags make it easier for them to do so. It becomes more difficult for them to do so when a page has more than one title tag. Search engines will also find it more difficult to know if the content will be a good fit for people who are performing searches. To stand a better chance at ranking in search results, have only one title tag per page. Endeavor to make your title tags not only relevant to the content but interesting enough to make people want to click through to your content.
#10. Pages with No Title Tag.
By now it should be clear that title tags are vital pieces of the on-page SEO puzzle. If you don't add a title tag to your page, don't expect it to show up in search engines. Title tags help people searching make the best decisions.
#11. No Image Alt tags.
If an image fails to load on a user's screen, the written copy that appears in place of that image on a webpage is called the "alt tag" and "alt description" or "alt text". It allows search engines to better crawl and rank your website.

It also helps visually impaired readers know what the image is about. Optimizing your website's image alt text is your ticket to creating a better user experience for your visitors. Learn more about this at Blog.HubSpot.com.
#11. Not Using An SEO-Analyzer.
Not Using a Tool like App.NeilPatel.com. Fix this by going there now. You'll be glad you did.

And these are some ways to make your site SEO-Friendly.

How Do You?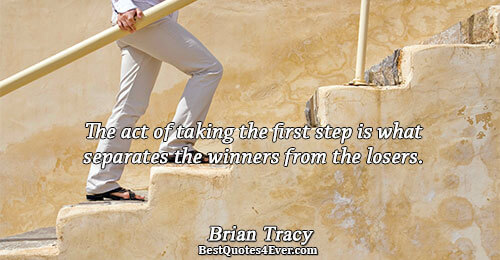 © Copyright 2019-2020, HowDoYouNaija. All Rights Reserved.