HDU9ja - Nigeria's No.1 DIY Site
Home | About | Contact | Privacy Policy
How do you know if someone loves you? Here are some questions to ask yourself!
By Moderator | 29 August 2019 | Relationships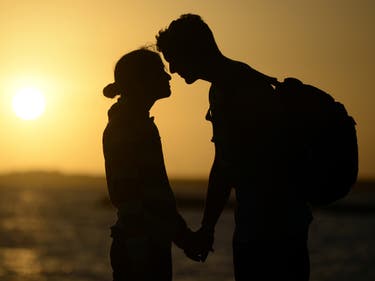 Image Source: Independent
1.

Do they want to be seen with you by those who know them?



2.

Do they find it difficult to answer your questions about them?



3.

Do they see you as a friend or a rival?



4.

Do they want to make you happy?



5.

The one time you ever needed something from their phone, did they immediately hand the phone to you? Or did they give a very long explanation about whatever you may find in the phone?



6.

Do they have regard for your opinions?



7.

Do they say complimentary things about your appearance?



8.

Do they make you feel like the relationship is one-sided?



9.

Are they shady about phone calls when you're around?



10.

Do they know anything important about you?



11.

Are they happy most times when they see you?



12.

Do they want to marry you?

And these are some ways to know if someone loves you.

How do you know?
Categories: Food | Relationships | Careers | Health | Technology | Entertainment | Education | Politics | Internet | Crafts | General
Home | About | Contact | Privacy Policy

© Copyright 2019, HowDoYouNaija. All Rights Reserved.