How Do You Bathe Your Baby? If your baby is able to stand on their own, here's one way to do it!
By Moderator | 6 September 2019 | General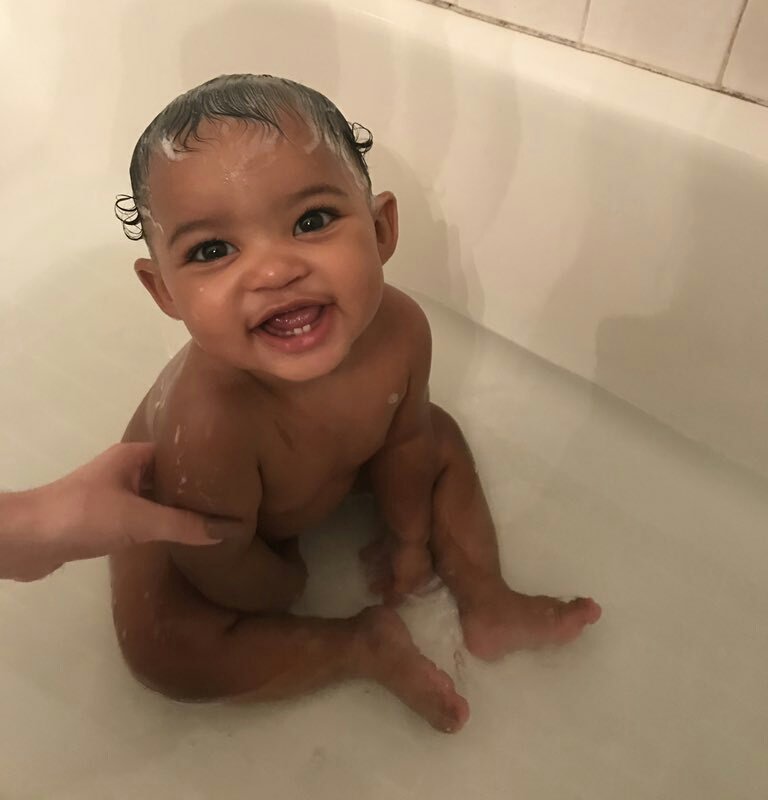 Image Source: LilBlackBabies
1. Gather the things you will need, including clothes your baby will wear afterwards.
2. Cover a firm table with thick smooth cloth. This is where you will place your baby after bathe. It's not necessary.
3. Close all windows and doors in the room, particularly during cold weather.
4. Place your baby on the table and unclothe your baby.
5. Carry your naked baby and place in the bath tub sitting up.
6. Sit on a stool and place both of your feet in the bath. Let your knees be bent at right angles. Obviously it is best to wear shorts.
7. Soak wash cloth in hot water. If the water is too hot for you to grab the wash cloth, add a little water till you are just about able to.
8. Open baby's mouth and wipe interior with cloth. Repeat process until satisfied.
9. Wet bathing soap a little and apply with your hand to baby's face.
10. Wash soap off with the clean wet wash cloth.
11. Dry baby's face with the same wash cloth. It means you have to squeeze out as much water from it as possible.
12. Use the same technique for washing your baby's hair, front and back. Cover baby with towel and dry. Use table to dress baby.
And this is one way to bathe your baby.
How do you?